Our flags and pennats attachments
We can make attachments according to your wishes, write what you want when you complete the order. Note that delivery time will be longer when the flag / pennant must be produced.

Flag attachment:
40-90 cm loop-loop Two loops. NOTE Some items have loop - rope.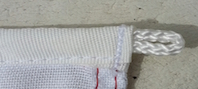 100cm-300cm Two plastic clips with high drag and impact resistance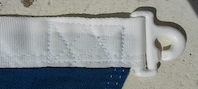 325cm-450cm two plastic clips with high drag and impact resistance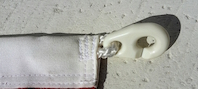 450cm <cm two or more plastic clips
Pennants attachment:
All our pennnts have clips